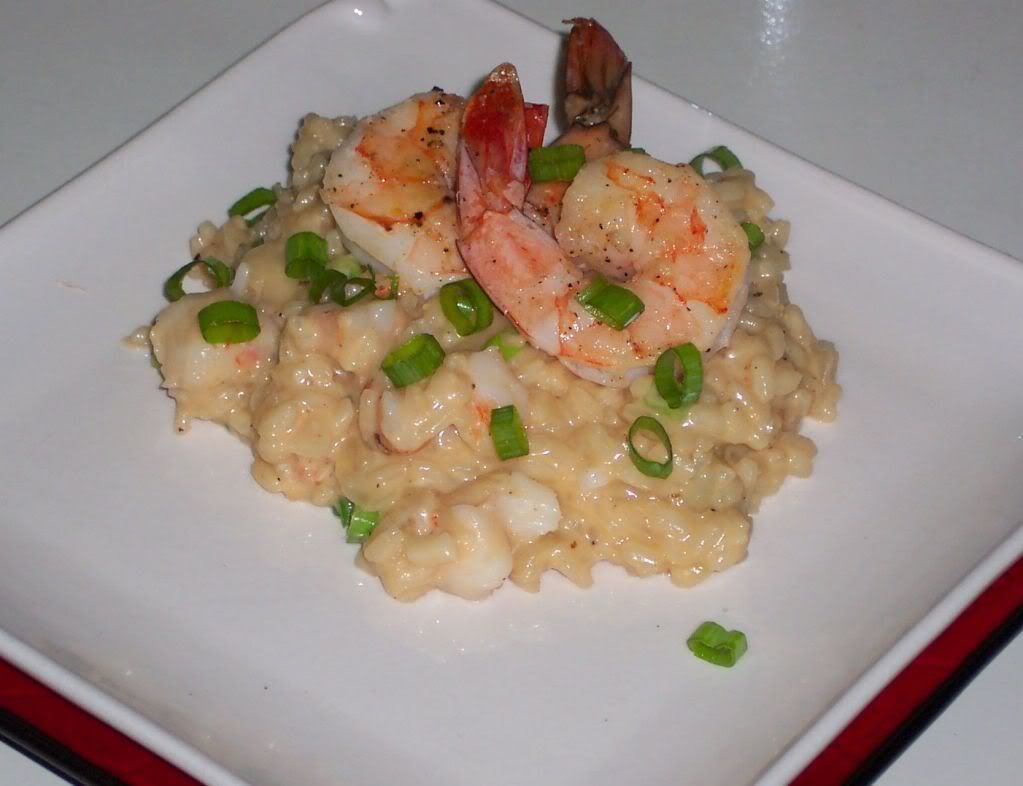 Before I started making Risotto I assumed it was a fancy dish that required time and fancy ingredients to make.  I find myself making Risotto often with left over items.  Cheese that is almost past its prime, last weeks leftover veggies all are good things to experiment with when making Risotto.  I always have homemade stock in my freezer so all I really need is a few items to whip up a tasty dinner.
Full Recipe
The 2010 March Daring Cooks challenge was hosted by Eleanor of MelbournefoodGeek and Jess of Jessthebaker. They chose to challenge Daring Cooks to make risotto. The various components of their challenge recipe are based on input from the Australian Masterchef cookbook and the cookbook Moorish by Greg Malouf.
This months Daring Cooks' challenge was Risotto.  We were given lots of creativity in making this recipe.  The two mandatory items were making the stock from scratch, and risotto base.
I really enjoyed this challenge because I have been wanting to post a "how to make stock recipe" for some time.   I decided to go with a shellfish stock.  I am in the process of becoming a stock making master thanks to my Thomas Keller book.  His method of ladling the stock out of the pot into the cheese cloth vs dumping it all out into your colander yields such a beautifully clear stock.  No clouds for me!  A couple of quick tips for making stock, always roast your vegetables and bones before you make stock.  Never boil stock, or stir it.  Bring it to a nice simmer, 180-200 degrees.  On a side note, I freeze my bones and shells pretty much year round.  When I have enough bones I whip up stock and freeze it.  It comes in so handy, it's a really valuable and easy skill to have under your belt.
Full Recipe